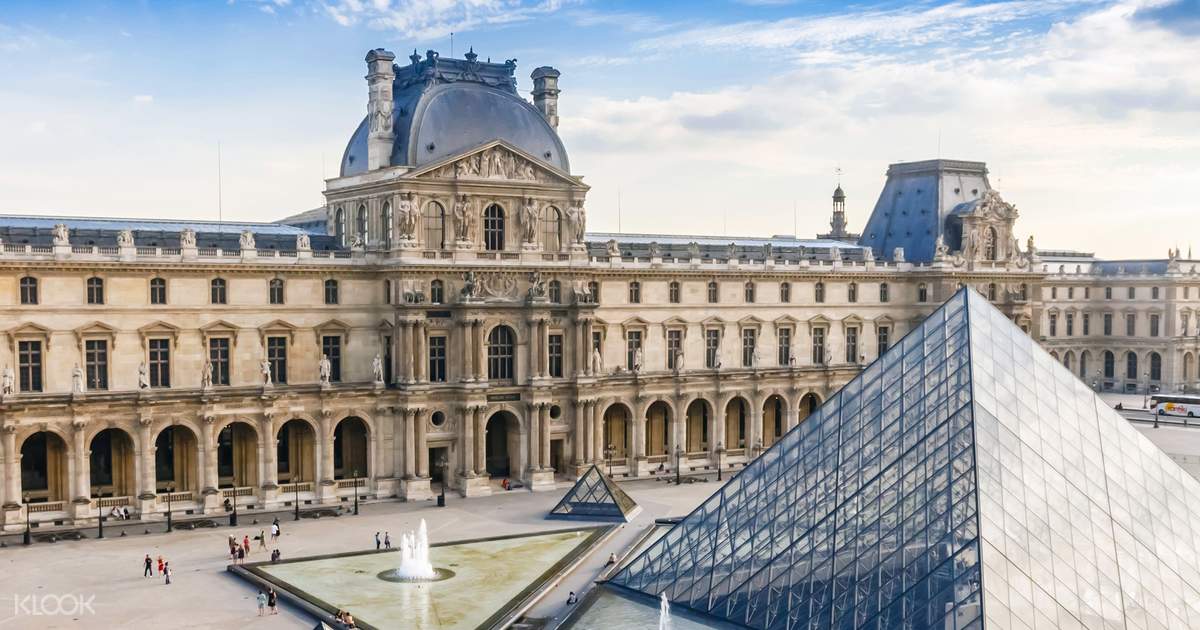 In a world overflowing with seminal fine art and burgeoning new artists, you could spend an entire lifetime traveling the globe to see it all firsthand. 25 years ago, your only other option was to purchase large expensive tomes that provided a glimpse of the world's finest art collections, assuming you also had the shelf space. Luckily the digital age has made art appreciation and discovery a whole lot easier.
The Depict Frame provides you with form and function: an exquisite digital 4k 49" art frame with an incredible curated set of over 600 master works and new visions in the Depict Art Club Experience, updated monthly by a team of world class curators. As the internet continues to expand and change everything it touches, it comes as no surprise that some of the world's premier cultural epicenters have also adapted to the digital age bringing their collections into the comfort of your own home with only a point and a click. Here are just a handful of some of the best.
Easily regarded as one of the largest and most famous art museums in the world, the Louvre is also a titan when it comes to the virtual museum. Not only does their Atlas database provide access to over 30,000 works currently on display, but there are also 8 other databases of work from around the world and even multiple guided online tours of the Louvre museum itself.
Thanks to incredible design by Frank Lloyd Wright, the architecture of New York City's Guggenheim Museum is a stunning piece of art in its own right. But if you can't see the building in person, you can still see over 1,700 artworks by more than 625 artists featured in the museum's Collection Online which focuses on works of the late 19th century to present day. 
Located in Washington, DC, the National Gallery of Art museum and its extraordinary collection were all donated to the public in 1936 by Andrew Mellon, the former 49th United States Secretary of Treasury. Thanks to his incredible generosity, you can now virtually explore more than 124,000 works from the Renaissance to the present day by more than 13,000 artists in the museum's Collection.
An institution dedicated to human history, culture and art, the British Museum houses a permanent collection of more than 8 million works, one of the largest in existence. Updated regularly, the Museum's collection online has over 2.3 million records representing more than 4 million objects with half the records including one or more images for your viewing pleasure. A lifetime can be spent on their website alone.
Three sites across New York City are home to the Metropolitan Museum of Art's massive collection that presents over 5,000 years of art from around the world. Over 7 million people visit these museums each year to see a collection of over 2 million works. Just as impressive, the museum's Online Features allows you access to this incredible collection while also providing The Met 360° Project, a series of 6 short videos that allow you to virtually visit the art and space in an immersive way like no other.
Unveiled by Google in 2011 after the launch of Google Arts & Culture, the The Google Cultural Institute is "an effort to make important cultural material available and accessible to everyone and to digitally preserve it to educate and inspire future generations." Having partnered with numerous institutions from around the globe, many of which are on this list, the online collection contains over 6 million photos, videos and documents that will surely keep your thirst for art quenched for more time than you have available.
Using the Depict Frame, subscribe to the Depict Art Club where a first-rate content team, who has curated the Met and the Getty, hand-select new artworks and playlists every month for you to discover, contemplate, and display in your personal space. Even better, every membership fee provides meaningful income for artists. By purchasing the Art Club, monthly royalties go to the living artists featured on the platform helping them to thrive and continue doing what they do best: make brilliant art.